Yes,
you have received a gift card!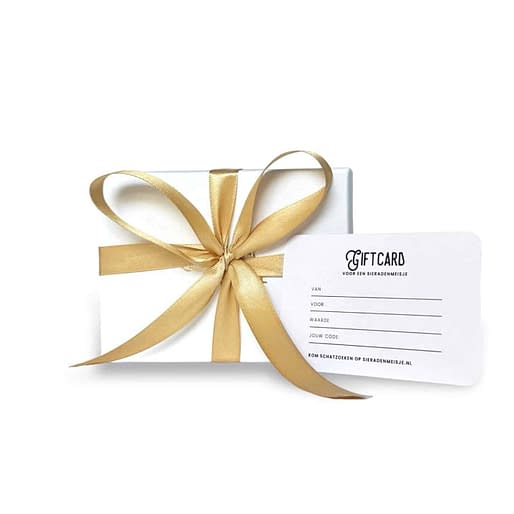 Where can you use your gift card for?
All jewellery
You can use the gift card for all jewelry in our collection, including both the new and vintage pieces.
Note
The gift card is not valid for other products and services, such as ring resizing.
How to use your gift card

Shopping
Fill your shopping cart with your favorite piece(s) of jewellery.

Your personal code
Enter your personal code in the 'voucher code' field.

...Ready!
The credit will be deducted from the total price of your order.
Time to shop
Check out our collection of vintage jewellery.